OOTL all-star Eliot Glazer joins H. Alan and Kerri to watch the season 6 episode "Ebbtide's Revenge," where they discuss how dead bodies travel, which musical diva almost played Angela, and why this episode always makes us cry. Tune in next week when we watch "The Bloom is off the Rose!"
Now let us remember Estelle Getty in the Broadway production of Torch Song Trilogy .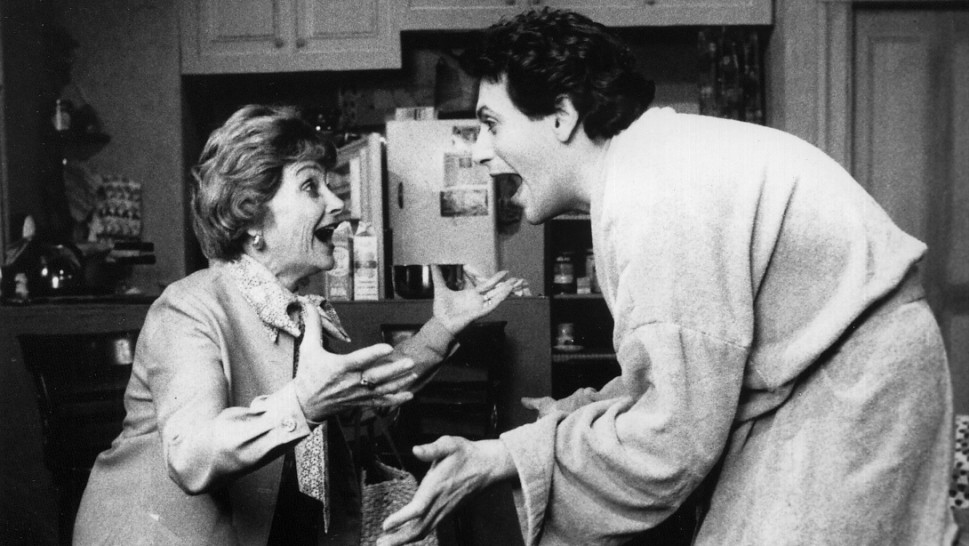 And watch the trailer for the movie version (with Anne Bancroft in the role Estelle Getty originated).